Our staff's commitment to you
Our staff is committed to providing support, compassion, information, and direction as needed to all members of our community, their families, and friends who are dealing with loss and grief.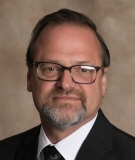 Matthew Jon Leeper
Matt is from McAlester, Oklahoma and currently resides in Jones, Oklahoma. He attended Eastern Oklahoma State College and received a Bachelor's Degree in Funeral Service at the University of Central Oklahoma in 1990. He has been active in both Lions Clubs and Rotary Clubs and he is a member of the Newalla First Baptist Church. Matt has been with Smith-Parks Funeral Service as a funeral director at the Harrah location since 2001.
Asa Smith Parks Funeral Service Center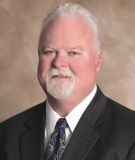 Castle "Cass" Smith
Cass was born while his parents lived in the apartment above the Parks Brothers Funeral Home in Okemah. He follows his father, Asa Smith, in the family tradition of funeral service. He has lived in Harrah since 1972. He is married to the love of his life Elizabeth and they have two children Britta and Bridger. He graduated from Central State University in 1984 with a BA in Psychology. Cass is a member of the Harrah Economic Development Impact Committee, a member of the Harrah Long Range Planning Committee, a community director for BancFirst, a member of the Chamber of Commerce, a member of the Business Advisory Board for the Eastern Oklahoma County Technology Center, and a member of Harrah Church.